To Our Employees,
Safeguarding the health and well-being of our employees and customers is of utmost importance to the Gardens Casino. To this end, while there have been no reported cases of the Coronavirus at the Gardens Casino, as a result of the increasing prevalence of the Coronavirus pandemic and in order to comply with the guidance of State and Local officials we are temporarily closing the Gardens Casino effective as of Saturday, March 14, 2020 at 12:00 PM (noon). Your supervisor will notify you if you will be needed during this closure.
While this decision impacts all of us, we strongly believe it is required to help in protecting you and our customers. We are hopeful that this closure will be short-lived and we will be closely monitoring events in order to re-open the Casino as soon as possible.
In order to assist you during this time please note the following:
All employees will receive a full paycheck on the next payday of March 27, 2020. Those without direct deposit can pick up their checks at the employee entrance on March 27, 2020.
To ensure that you continue to have the health coverage you need throughout this crisis, your health insurance coverage will remain in effect and, if the closure lasts past March 31, the Casino will thereafter pay 100% of your health insurance benefits coverage.
You can request to cash out all accrued paid sick leave and vacation time. Please notify the HR Department with your request.
You can file an unemployment claim with the California Employment Development Department (EDD). Governor Newsom has waived the one-week unpaid waiting period, so you can collect unemployment benefits for the first week you are out of work. For more information on filing an unemployment claim visit www.edd.ca.gov/unemployment/filing_a_claim.htm.
Again, while we fully recognize the impact of this decision on each of you, your health and that of our customers and visitors is of paramount importance. We will keep you up to date on developments as they occur and we will get through this together. Please direct any questions to the Human Resources Department.
Information:
Time Off / Sick Request Directions
User ID Password Reset Instructions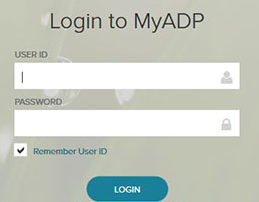 Login to MyADP