The Gardens Casino
WPT Gardens Poker Championship 2019
January 1, 2019
Event #1 $50K Guarantee:
631 entries
$144,450 Prize Pool
1st Place: $36,140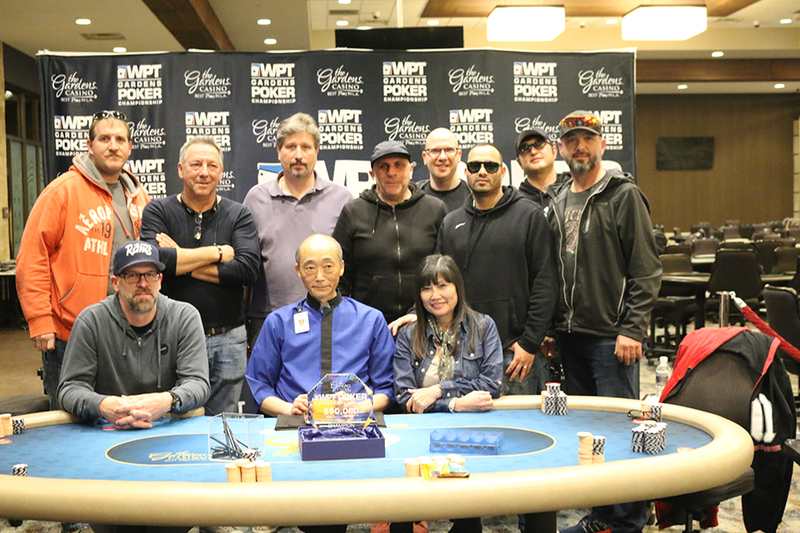 Final Table
The year started out with a BANG! Event #1 drew 631 entries almost tripling the guarantee totaling the prize pool to $144,540 with $36,140 going to first place. The final eight players chopped the remaining prize pool with William Zaiss taking home the trophy.
Mega Satellite $5,500 GTE
40 entries
$7,900 Prize Pool
The first nightly $5,500 guarantee $175 buy-in Mega Satellite had 40 players generating a total prize pool of $7,900. The Mega Satellites award five $1,100 entries into any $1,100 WPT Gardens Poker Championship Main Event Mega Satellite, running from January 10 through January 13. One of the great features to the $175 Mega Satellites is awarding cash payouts to the top 10% of the field. Any money in the prize pool that exceeds the $5,500 in entries gets paid out to the top players. Noteworthy - $1,100 entries are transferable.
January 2, 2019
Event #2 $30K GTE Bounty
289 entries
1st Place: $11,120+Bounties
The $30,000 guarantee bounty event had a total prize pool of $54,110 which saw the final four players chopping the remaining prize pool. The top two chip leaders, Randy Lazanis and Mike Shariati played one hand for the trophy. Mike Shariati, a WPT Season fourteen Player of the Year, came out victorious and took home the trophy.
Mega Satellite $5,500 Guarantee
36 entries
$7,050 Prize Pool
January 3, 2019
Event #3 $20K GTE
221 entries
$31,950 Prize Pool
1st Place - $9,360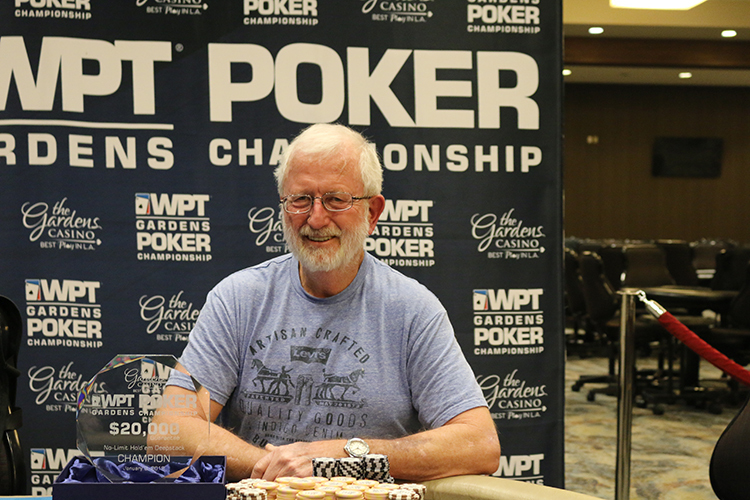 Ronald Swain
Event #3 saw a lot of action at the Gardens Casino with a $20,000 guarantee and a $125 total buy-in with one optional $50 add-on. With the trophy on the line, the final nine players decided to make a deal and the Gardens Casino regular, Ronald Swain was awarded $5,075 and the trophy.
January 4, 2019
Event #4 $100K GTE
878 entries
$200,920 Prize Pool
1st Place - $49,595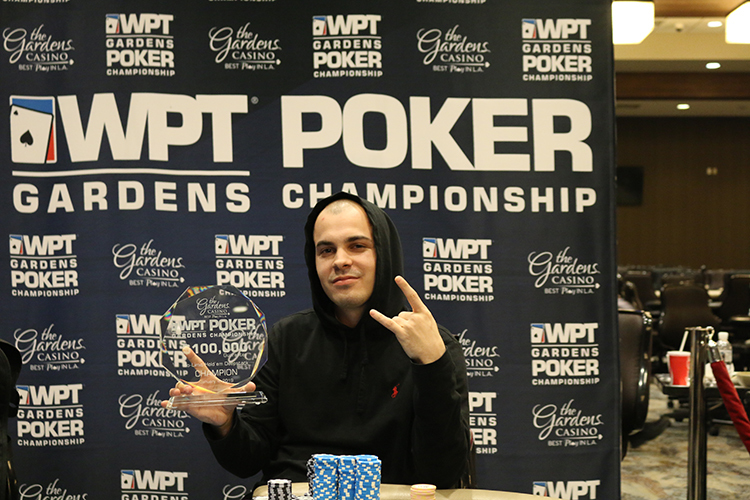 Lance "Cord" Garcia
Event #4 was a treat to our Friday tournament regulars. With a $100,000 guarantee, 878 players were present and ready to play. The prize pool was completely obliterated as the massive field generated $200,920 which doubled the original guarantee. As the field neared the final table, it was obvious that there was one player on a mission. Enter Lance "Cord" Garcia, who has more than $2.4M in live tournament cash games. Being the overwhelming chip leader and with five players left, the finalists cut a deal. Second through fifth place agreed to chop the money evenly as Cord Garcia took home $48,000, almost the full amount of the original 1st place payout of $49,595 and the trophy.
January 5, 2019
Event #5 $30K GTE
405 entries
$85,050 Prize Pool
1st Place - $21,960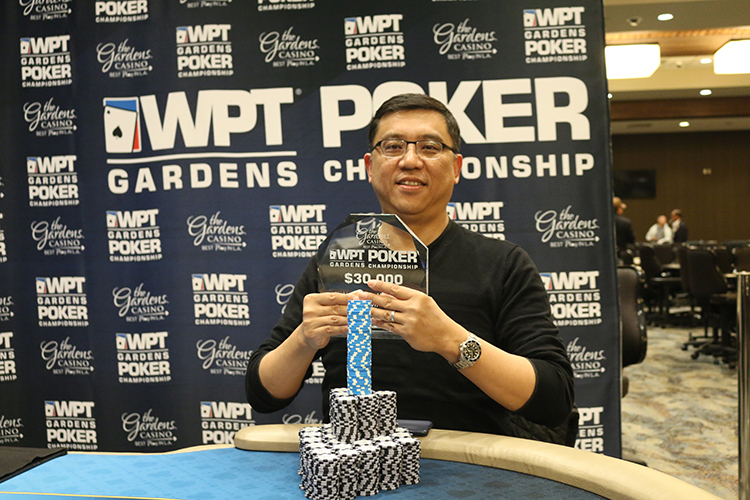 Shan Jing
January 6, 2019
Event #6 $40K GTE
311 entries
$72,040 Prize Pool
1st Place - $15,090 + Bounties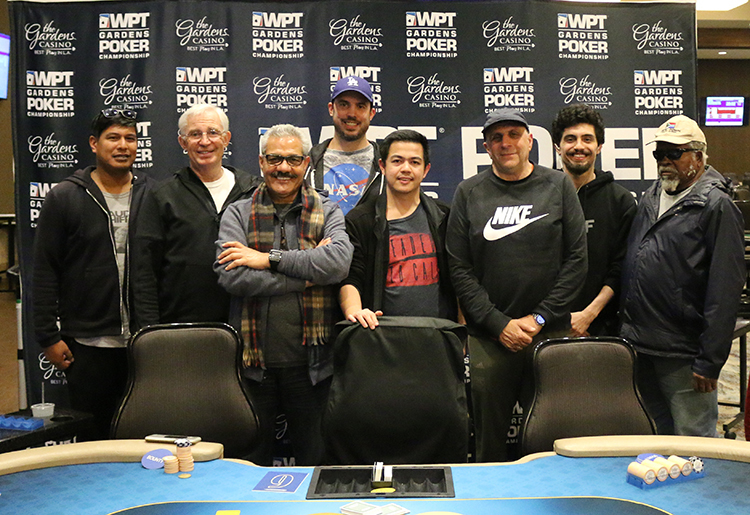 Final Table
January 7, 2019
Event #7 $10K GTE
195 entries
$26,650 Prize Pool
1st Place - $8,000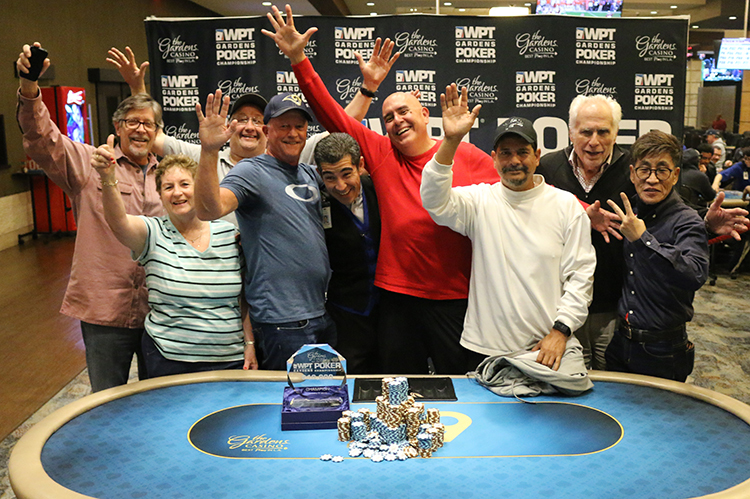 Final Table
Event #8 $10K GTE
164 entries
$22,360 Prize Pool
1st Place - $7,140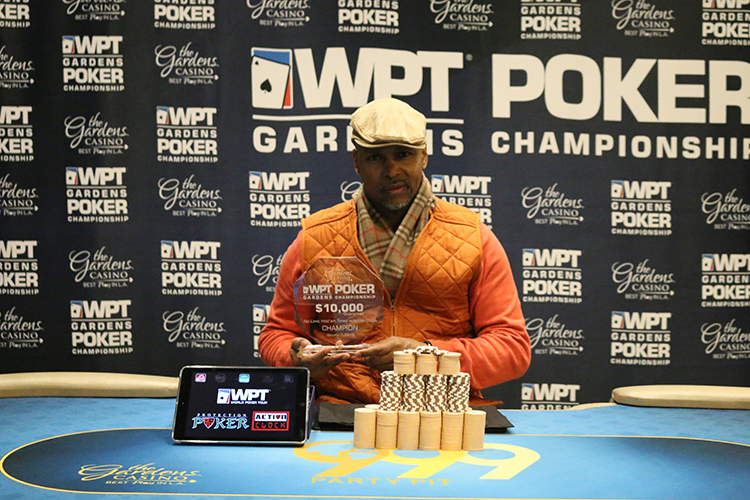 Cedric Darrett
Event #8 was a "timed" tournament as players played fifteen levels (Approx. 6 hours). The remaining seventeen players received payouts for their efforts. Chip leader Cedric Darrett walked away with $3,200 and the trophy.
January 8, 2019
Event #9 Trophy Event
42 entries
$12,600 Prize Pool
1st Place - $4,910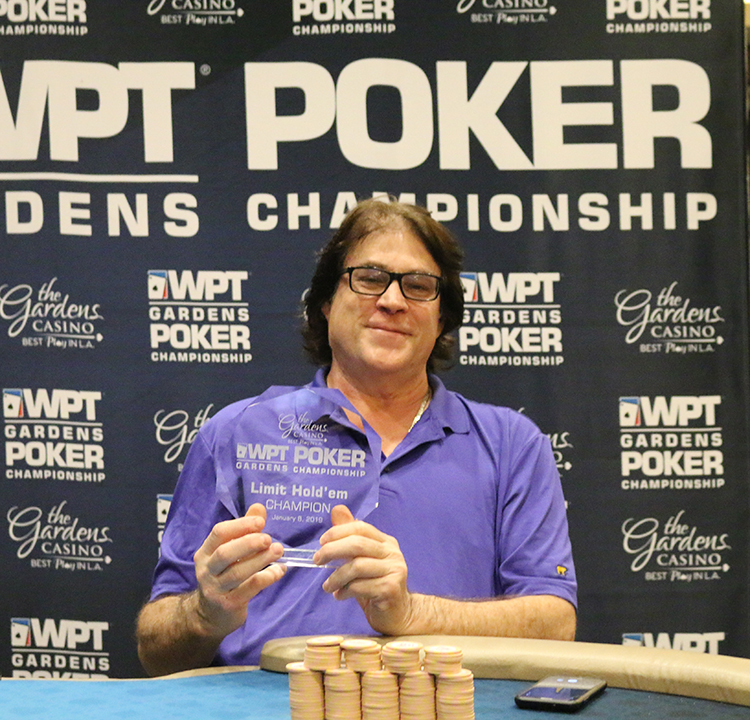 Joseph Hoffman
Event #9 had 42 Limit Hold'em players generating a $12,600 prize pool with the first place getting $4,910 and a trophy. Joseph Hoffman, the winner of last year's BIG-O/Seven Card Stud Hi-Lo Mix event, added another trophy to his collection. The final five players chopped with Joseph winning the one hand playoff for the trophy. Gardens casino long time regular cash game and tournament player Christ Wastergard, was chip leader in the chop and took home $3,100 for his efforts.
January 9, 2019
Event #10 $30K GTE
333 entries
$62,220 Prize Pool
1st Place - $12,480 plus $50 Bounties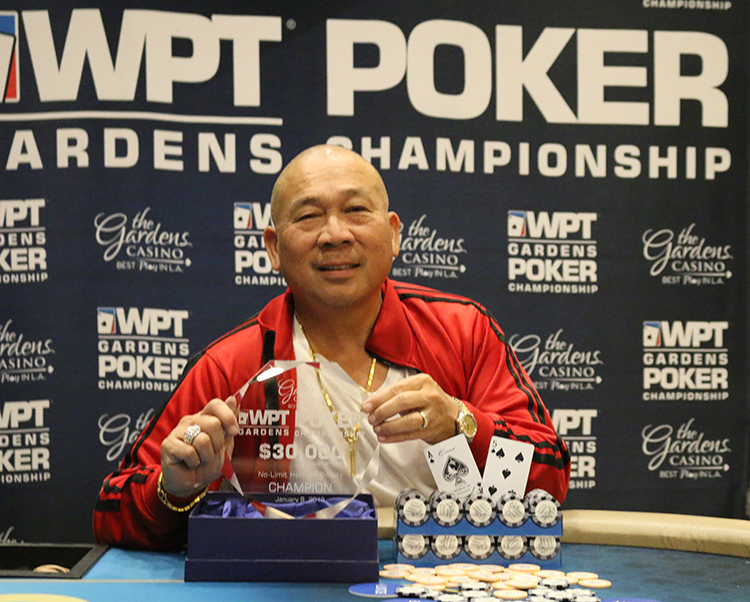 Vincent Chin
Event #10 produced 333 entries and $62,220 in the prize pool, doubling the $30,000 guarantee. Vincent Chin won $8,460 and the trophy as the final five players made a deal.